ADVERTISING TOWELS

Towels offer a great advertising space. Whether it is in your customer's home, in a gym , swimming pool or on the beach, towels are used daily and your branding will stand out and it will capture attention in the long run.
Our promotional towels are both aesthetic and functional. Thanks to the newly devised ultra soft technology they are exceptionally soft and absorbent. Their exceptional durability makes them an excellent long lasting advertising product.
Top brands choose towels made by Zwoltex.
Our towels feature logos of world famous companies and football clubs. Our towels have been used by athletes at many sporting events including 2016 Rio de Janeiro Summer Olympics.
We are market leaders .
We are Poland's largest manufacturer of bath towels and kitchen towels Our state of art machinery enables us to control all stages of production in our modern facility. We constantly strive to improve our products and develop new ones to meet high requirements of our customers. To that end we closely collaborate with IW TEXTILE RESEARCH INSTITUTE in Lodz.
We are flexible and we are not afraid of new challenges that's why we are keen to hear our customers' ideas.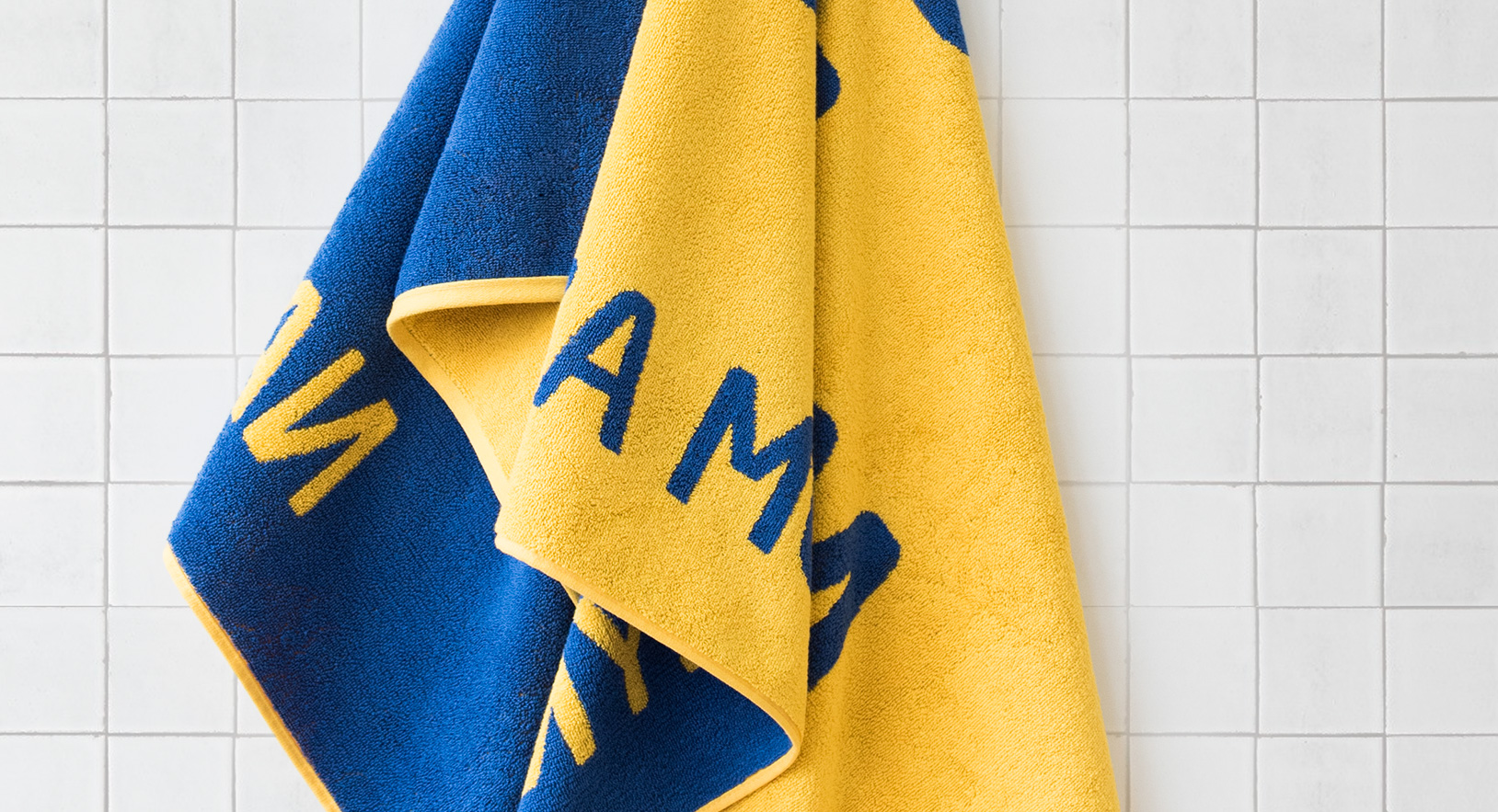 MULTI COLOUR JACQUARD WOVEN TOWEL MADE OF DYED YARNS
By using jacquard looms and dyed yarns we can produce multi colour towels with a logo, image or slogan formed by coloured loops on the surface of terry fabric.
The image may appear on the whole area or any part of the towel. The best option for those who value high quality durability and luxuriance.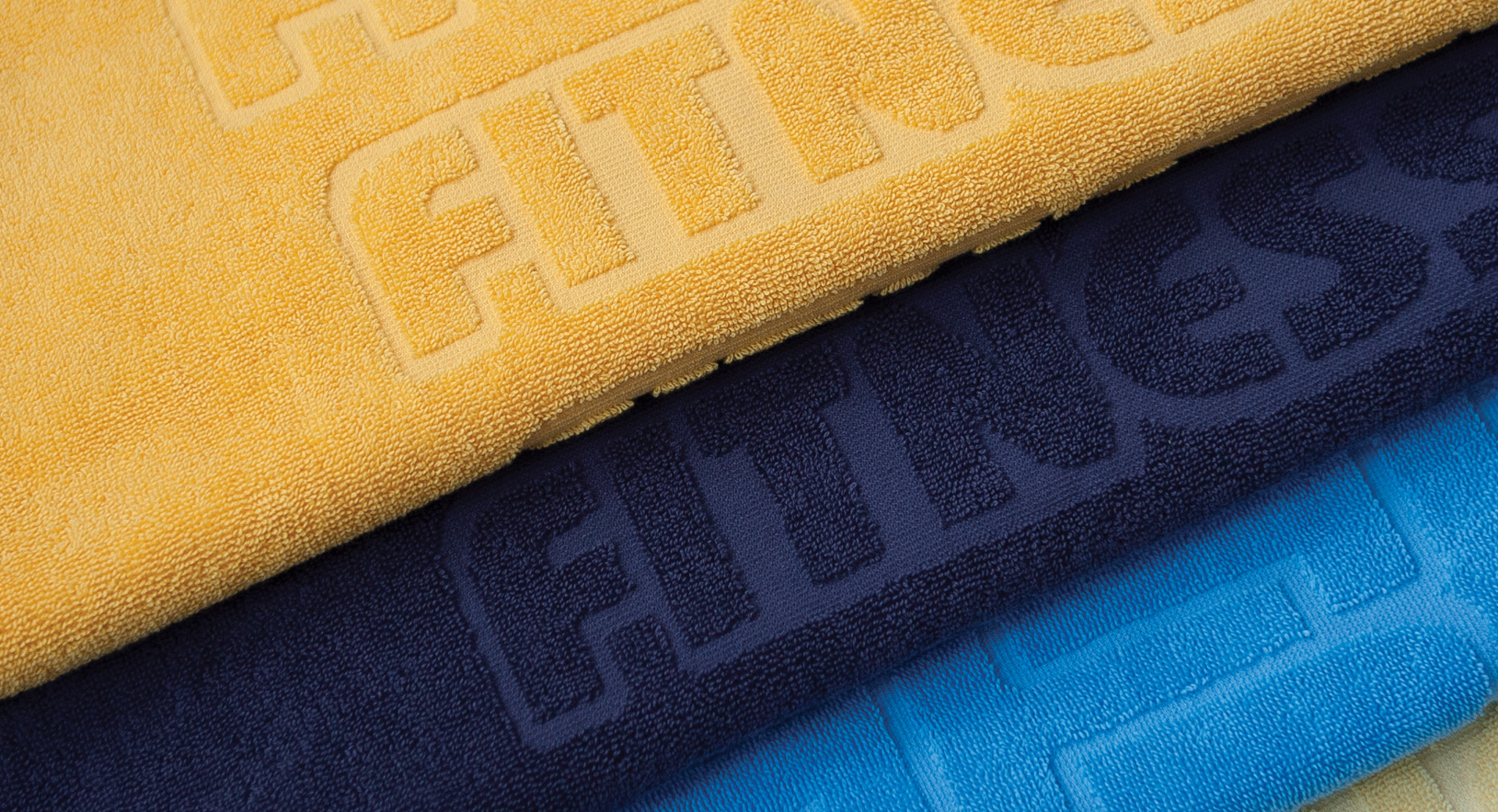 RELIEF JACQUARD TOWEL
One colour towels featuring a logo or an image on a surface where terry loops are missing. The image appears to be embossed. Personalization is very intimate hence this technique is recommended when a discreet image is required.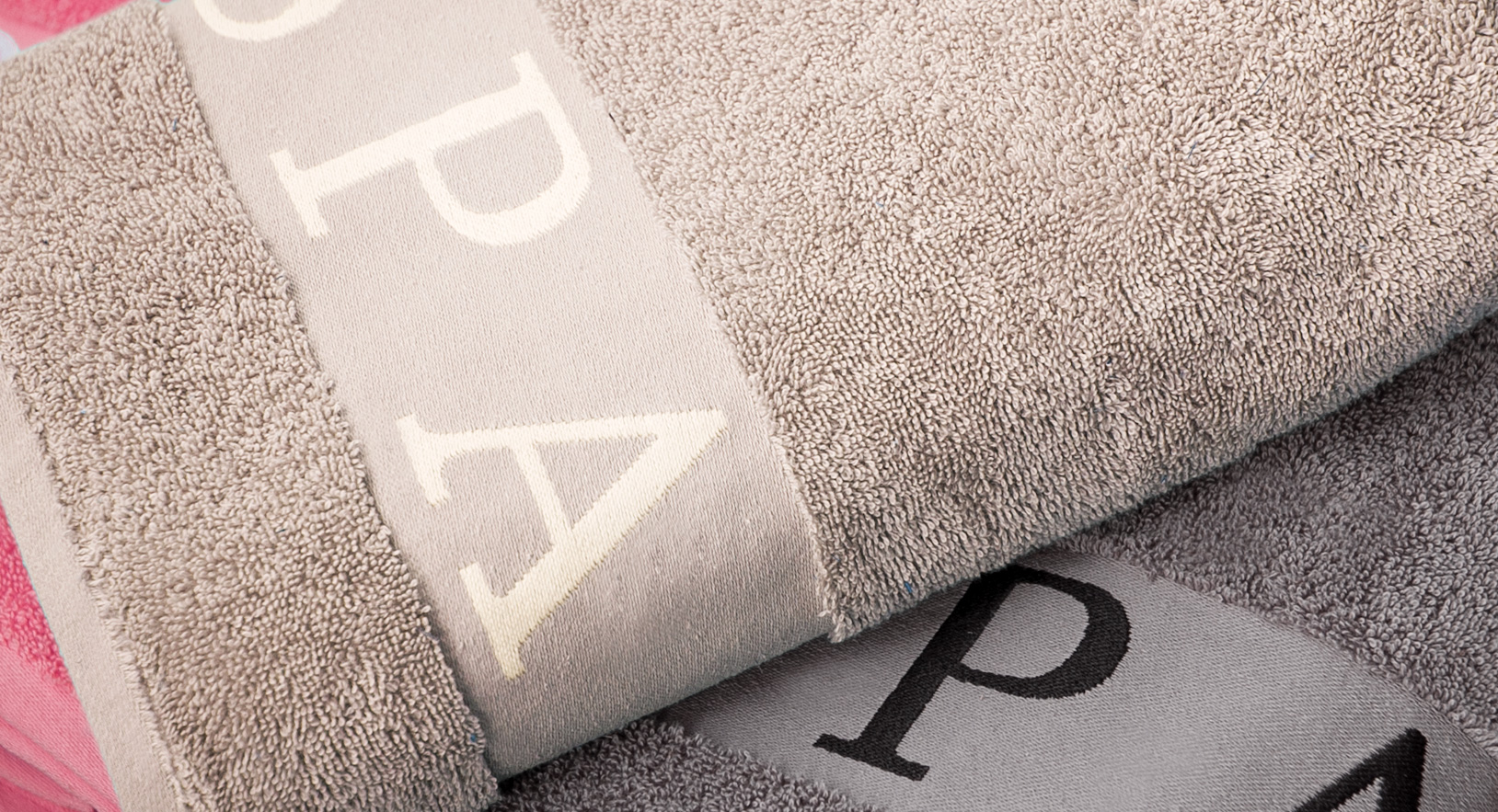 EMBROIRED TOWELS



Embroidery is the best technique of putting your logo on a towel when a minimum order quantity is required. The logo is usually embroidered along a short side in the middle or in the corner of the shorter side of towel High quality polyester threads enable to obtain good definition and intense colours even of small images.
HOW TO ORDER?





STEP 1. Let us know your expectations.
Please call us or send an enquiry by email including design with a detailed description.

STEP 2. Our quotation.

You will be sent a precise quotation

STEP 3. Custom made design.

If our quotation is accepted a custom made design is prepared and presented

STEP 4. Production.

Towels are made in accordance with your purchase order.

STEP 5. Delivery.

Towels will be packed as you wish and shipped to any address you need.